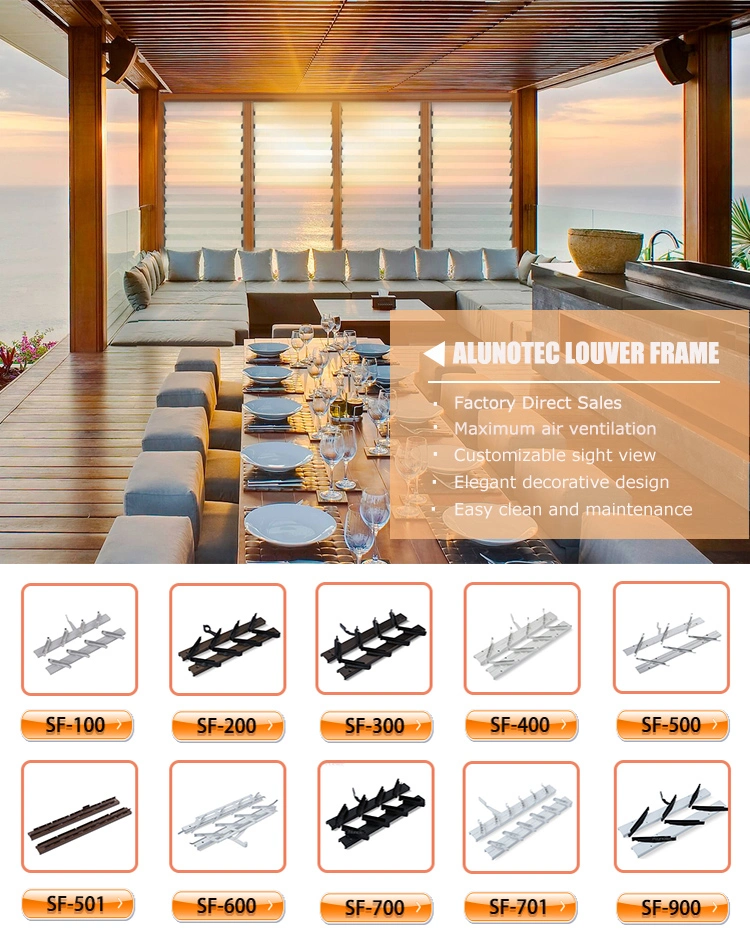 SF-300 Aluminum Louvre Window Frame Jalousie Glass Shutter Frame
Accept Special Request As Extended/Thicker Edition
Frame
Color
White/Black/Champagne/Silver
Thickness
0.8/1.0/1.2mm
Surface Treatment
Powder Coated (Other treatments can be applied.)
Material
Aluminum/Steel
Size of the frame
40*14mm
Clip
Material
PP/Aluminium/Steel
Color
White/Black/Silver
Surface
Milled/Polished
Size
4″ / 6" (Other details as chart below)
Applied Glass Thickness
4-6mm
Handle
Material
PP/Aluminum/Steel
Color
White/Black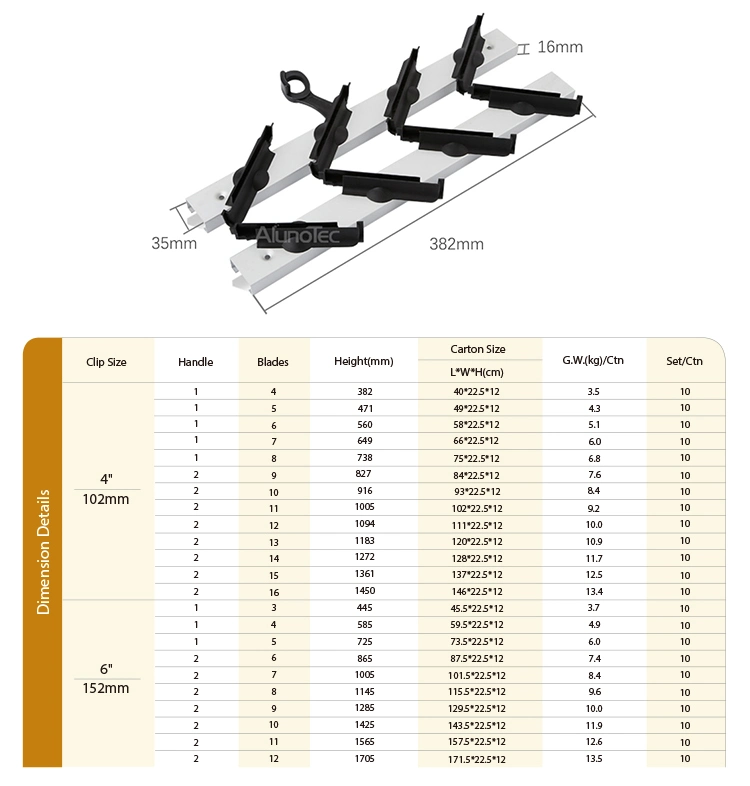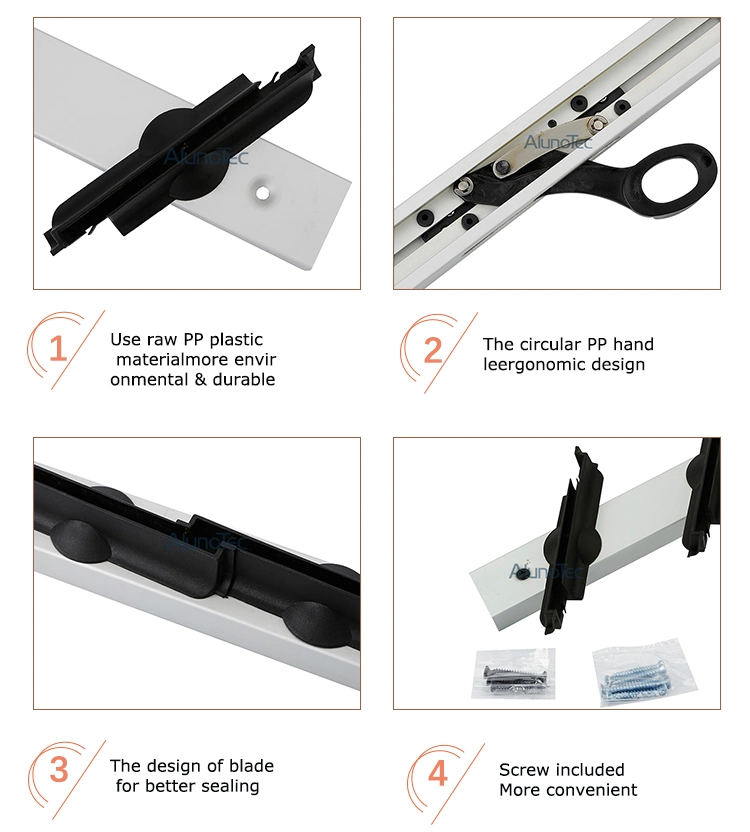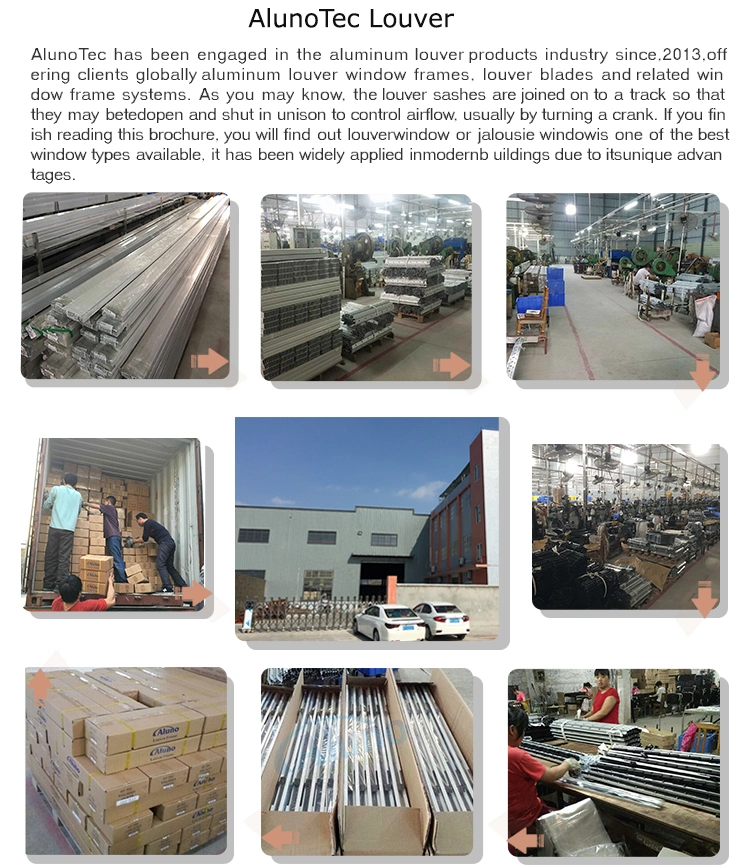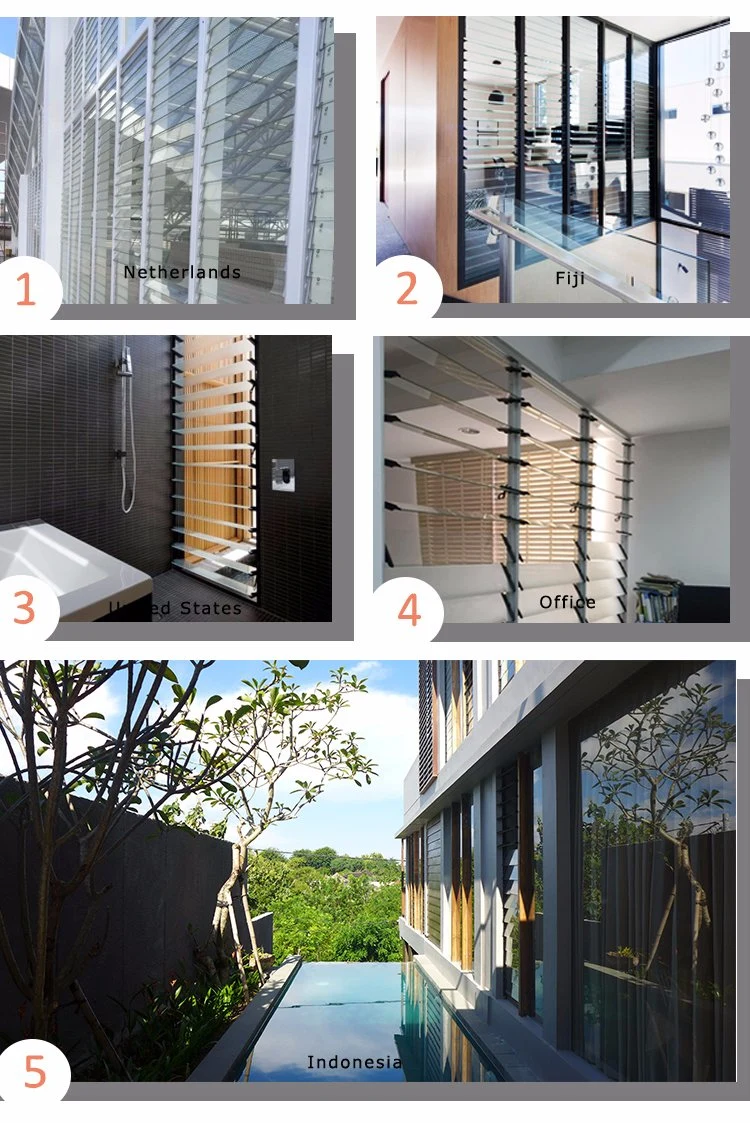 FAQ:
HOW TO ORDER ALUNO LOUVRE FRAME?
Step 1. Find which height frame you need. Check it on the products left.
Step 2. Select your choice of louvre frames
Step 3. Settle on other details and price.
If you don't have any idea, please contact us without hesitate.
HOW TO CHOOSE 4'' OR 6'' CLIP?
4'' clip is for 100-102mm width blade, 6'' clip is for 150-152mm blades.
WHAT COLORS DOES LOUVRE FRAME COME IN?
Aluno louvre frame features three standard colors options(silver, black, white, brown) Other color can be custom-made.
THE BENEFITS OF INSTALLING LOUVRE FRAME?
Allows for easyad justment of airflow. You can actually tilt the blades
upward. This allows you to direct cool air towards the ceiling.
WHAT IS YOUR PRODUCT WARRANTY?
We offer a 10-year warranty on the structure, along with a 3-year warranty on the PVC clip.